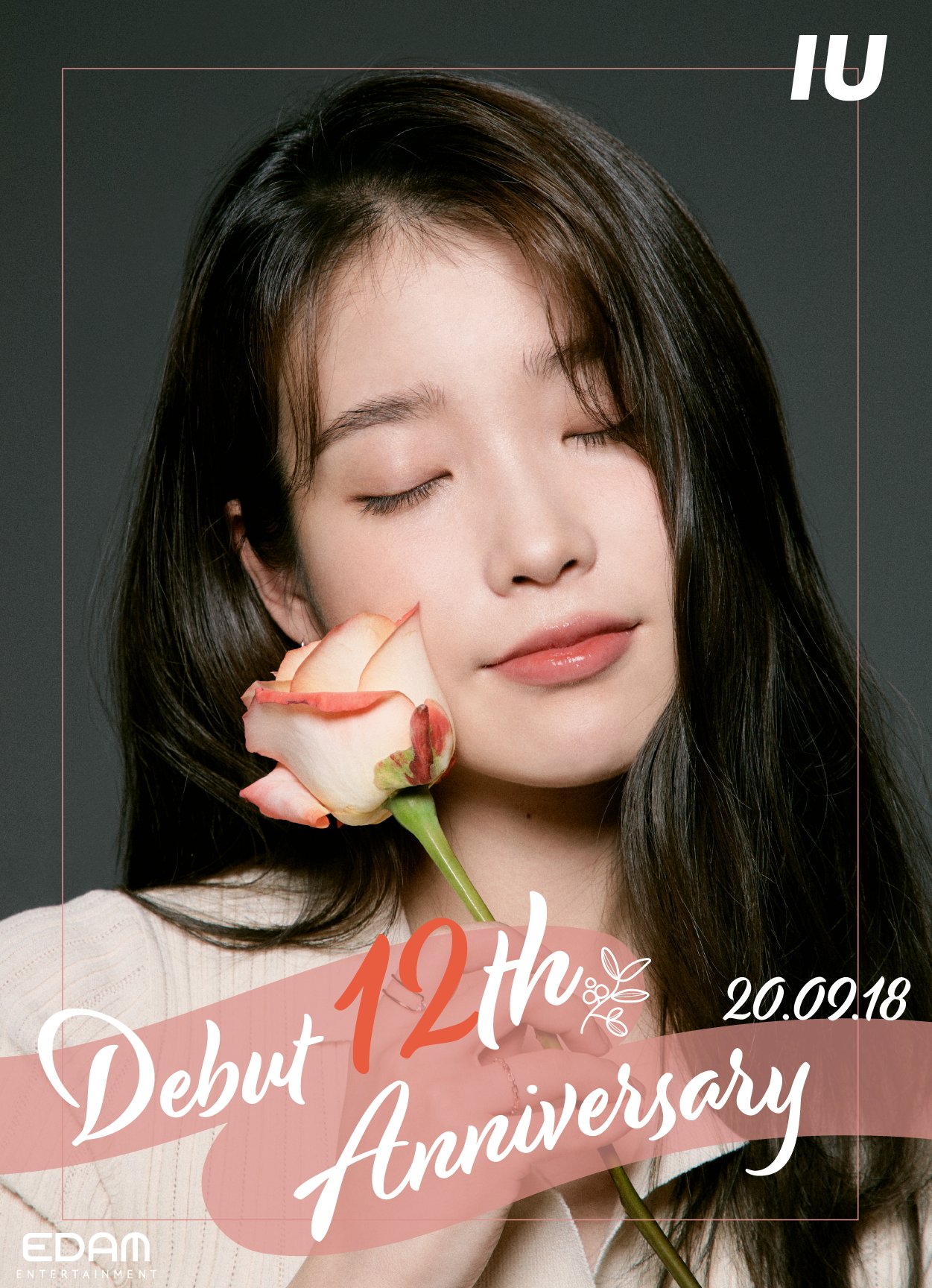 Love this song the moment I hear the first note ❤ it feels nostalgic and melancholy~ Hopefully they will release the official version soon.
Happy 12th Anniversary IU! 12 glorious years, tons of amazing songs, I don't even have to be an UAENA to acknowledge her talent and how genius she is in her field. If I would be given a choice to pick a talent, I'd definitely pick hers. haha
[Yoo Hee Yeol Sketchbook – IU 12th Anniversary Special 'Good Day']
작사/작곡: 아이유
Lyricist/Composer: IU
[ROMANIZATION]
golmokgil meomuthadeon
cheot annyeongeul kieokhao
keunarui kkeudeogimeul
nan ijeul su eopdao
gilga.e naerin saebyeok
keu goyoreul kieokhao
keunarui daseotshireul
nan ijeul su eopdao
bandeuthage naerin
kidaran soknunsseob arae
mobshido saranghi
jeogeodun geulsshideure
ittageum bulleojudeon
hyeongpyeon eopneun hwiparame
keu modeun naui jarie
na meomulleo itdao
na meomulleo itdao
keudae ulji mashio
[HANGUL]
골목길 머뭇하던
첫 안녕을 기억하오
그날의 끄덕임을
난 잊을 수 없다오
길가에 내린 새벽
그 고요를 기억하오
그날의 다섯시를 난
잊을 수 없다오
반듯하게 내린
기다란 속눈썹 아래
몹시도 사랑히
적어둔 글씨들에
이따금 불러주던
형편없는 휘파람에
그 모든 나의 자리에
나 머물러 있다오
나 머물러 있다오
그대 울지 마시오
[ENGLISH TRANSLATIONS]
do you remember our first
hesitant greeting in the alley
I can't forget
the nod of that day
do you remember the silence
of the dawn that lowered on the road
I can't forget
the 5 o'clock of that day
below the long-awaited eyelashes
that point straight downwards
the words written
most lovingly
the terrible whistle
you used to blow sometimes
I am still there
at all my places
I am still there
please do not cry
[Romanized by: sleeplessaliana]
[Korean Lyrics by: kbs]
[Translated by: uaena_penguin]
Please Take Out With Full Credit
---
I seldom analyze a lyric but this song makes me curious.
Cos interestingly, the lyric was written using old form of sentences (where we often heard in sageuk drama). I love this classic form – you know like when the hero said 'saranghao' instead of 'saranghaeyo' which both means 'i love you', it is very beautiful, sounds romantic and nostalgic. very rare to see it being used in a lyric though. I was searching for the term or name of that specific writing and a tweet came to the rescue, when a fan of IU, an UAENA (also the lyric translator) explained that
"this song is in 하오체 (haoche) which is an old type of korean honorifics. In modern-day, we use 해요체 (haeyoche). The difference in writing is that sentences end in 오 (oh) instead of 요 (yo). This gives the feeling that this song is set in old Korea."
This totally has given me a new point of view. The idea of the story being set in old Korea is brilliant! Everything make sense! No wonder it felt nostalgic; trust me I instantly imagining all those scenes in sageuk drama lol.
Although the translator's stressing that this is may or may not be necessarily IU's intentions, it is a plausible thought for me.
Explaining about the song, IU told Yoo Hee Yeol it is about the two person who first met at some night at an alley, and unknowingly talking until 5 in the morning.
(now imagine they are in the era of old Korea huhuhu)
Based on the lyrics, the translator summarize
"(A) who this song is in the point of view, starts off asking if (B) who is listening, remembers their first meeting, and how (A) can't forget that day."
Adding perspectives to the lyric, the translator carefully pointed out 3 memories between the two person; an eyelashes that are straightly down means when eyes closed, which is indicating a first kiss. The lovingly written words could mean love letters. The third one is the terrible whistle (B) used to blow. In conclusion to this perspectives, (A) has not forgotten those memories, and asked (B) to not cry cos all those memories are figuratively still there.
I found this one very plausible and closer to my thoughts. Whether or not this perspectives align with what IU had intended in her writing, it is still very interesting to read the thought from other's point of view. Especially since IU's writing is very poetic, it is difficult to process into direct translations. So based on the core story (the one she told YHY), we can create many perspective using our own interpretation; be it a sad or happy one. 🙂
Again I want to remind you that any personal thoughts or perspective (from me or the translator) shall not be taken seriously okay, we cannot read IU's mind. hahaha
Feel free to share your own perspectives here if you have any, or perhaps are we thinking alike? Thank you for reading! xoxo ❤