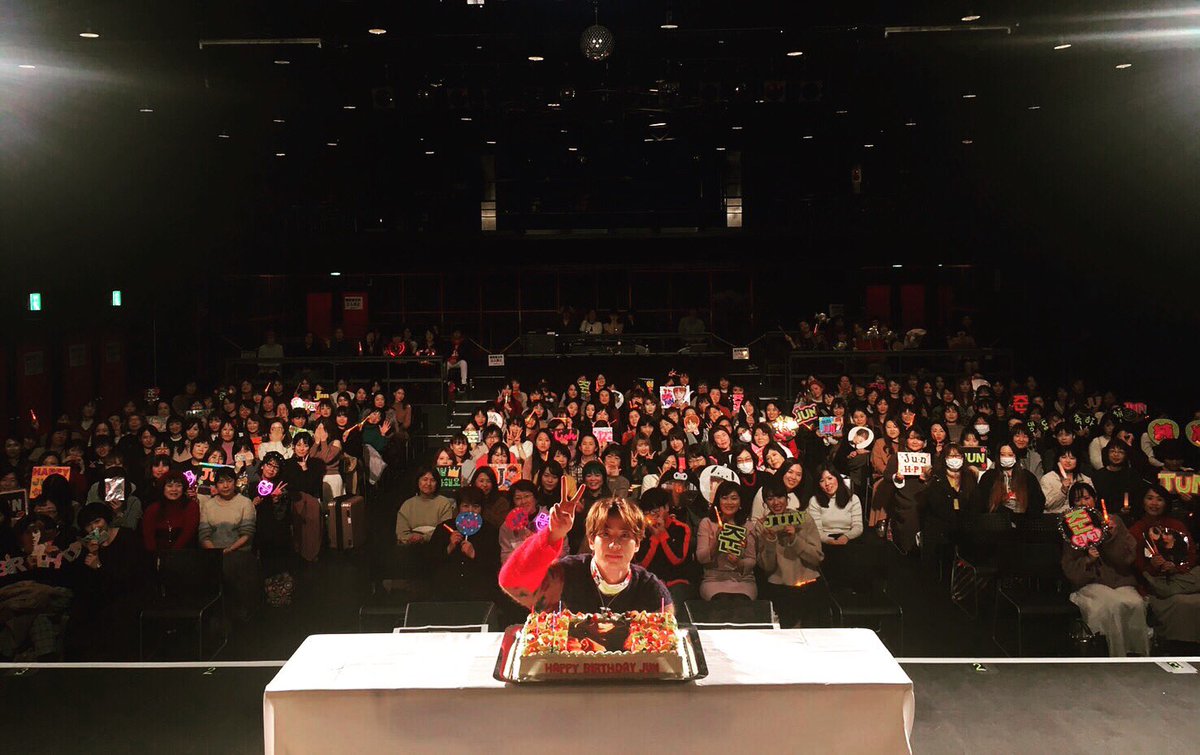 Happy Birthday Junnnnn!
Today is Jun's birthday and apparently this year he celebrates his special day with fans in Japan! Last year, I was able to celebrate his birthday in Korea even without birthday boy. It was an interesting experience. Lemme tell you a story about a girl who experience a fan event for the first time in her fangirl history.
How It All Started – A Coincidence
Exactly one year ago today, I visited Korea. I bought the plane ticket around 2 months before the date, for a possible UNB and Wanna One final concert. Kinda gamble to be honest. I got lucky cos there were several concerts and fan meeting held on the date i choose,  including Wanna One, NCT 127, UNB and more. Unfortunately UNB held their final concert in Japan….. So close yet so far.
After purchasing the ticket, I realized the date I'll fly is on Jun's birthday. There were a few cupsleeve event and exhibition for Junyoung throughout his birthday month. Finally I got to taste what a cupsleeve event is like!
So I flew alone, as usual. Coincidentally my Indonesian friend, Nia also in Korea at that time so I decided to stay with her for a few days and asking her to accompany me to the event.
There were two fansite events going on – Stardust's exhibition and  Junuary's cupsleeve. I don't remember about Junuary's end date but for Stardust's, 22 Jan at 5pm was the final admission for the exhibition. I told her about my flight schedule and that I might not make it but she said she'll wait for me. How convenient is that. I'm super grateful.
The Clock is Ticking
So I arrived in Incheon Airport around 3pm, hurriedly took the train to my guesthouse in Myeongdong, immediately went back to the station heading for the exhibition in Apgujeong. At that time it was around 4.30pm. Stardust said it'll be a 10 minutes walk and easy to find. I think I walked more than 10 minutes already but all I saw was plastic surgery clinics along the road hahaha Nia said if Korean mentioned 10 minutes, then we should add another 10 minutes cos they walk fast. It's already dark and I kinda clueless with my location so with difficulty (wifi was on and off it's sucks) I DMed Stardust again and she said she will come to me. Wow… a royal treatment. hehehe she came to me around 3 minutes later and we walked together to the exhibition. Trust me I would never find that gallery if I was by myself. Nia went to other places so we separated and meet later.
Stardust's Exhibition
The gallery is small, but fully decorated with Jun's frames from various UNB activities. I purchased what I needed and keep on browsing the gallery awkwardly. Yes it was awkward. First, that was my first exhibition in my life so I didn't know what exactly to do apart from just staring at the photos. Secondly, I was shy cos I had no one to talk to, I don't know any single fans that coming although I'm sure they were UNMe or Kissme. So I just indulge in Junyoung's beauty and tried to strike a conversation with Stardust cos she's the only person I know but I screwed up cos I was nervous and talking nonsense. So yeah.
I think I spent around 30 minutes there, and when everybody started bidding goodbye to one another, I'm ready to leave too. At that time Stardust was busy wrapping Jun's frame so I thought those fans bought from her. But I was wrong – she gifted every fans with the frames. Wow thank you but my first thought was "how do I bring this back to Malaysia with my tiny luggage" lol… The frame is not small though but thankfully it perfectly fit the extra space in the luggage. pheww..
After xoxo with Stardust, me and everybody else left the gallery and greeted goodbye to one another. There were around 15 fans at that time and I realized majority of them were Japanese!  As expected Jun is famous in Japan. Except for Stardust they were all couldn't speak English so… we just like.. smile and nod our head and annyeongggg. I took my time to snap a few more pictures outside of the gallery. After I'm done, I noticed all the fans had gone.. Initially I wanted to follow them  cos I don't know which way to go lmao I wandered around the area until I saw a familiar fan at the corner of the road. I ran up to her and found the landmark. Oh gosh.. I'm really really bad with direction.
A New Challenge – Give up? No No
I went back to the station, met Nia and we were on the route to Gangnam for Junuary's cupsleeve event. I found Jun's ads in the subway station and took a few pictures there. I found many idols birthday ads too – Boyfriend's Donghyun, BTS' Jimin, Lee Dae Hwi etc. all the ads that I normally only see in twitter.
So after I got out of the station, I checked Junuary's instruction again and it seems very simple and easy to find. So me and Nia followed the route but no matter how many times we go around the streets, we just simply couldn't find the café. Where the heck is it?? At that time I relied on public internet but wifi wasn't connected so I couldn't DM Junuary for more clear direction. We went further and I asked a cashier at 7 Eleven but she doesn't know where the café is. I was so frustrated cos it was cold but I didn't want to give up.
We check the route in details and we're sure it was the right place. But the street filled with grilled restaurants, bar etc… After going around like… 10th times, I said to Nia "this is the last time we are going around the street". So we walked again and after arriving near the said place in the instruction I still couldn't find that café so I kinda gave up and ready to go back. But at that time I magically looked up and see a small sign. "One in a Million". The café that I was looking for…
Junuary's Cafe Cupsleeve
So it was on the second floor…. which never mentioned in the instruction…. Or perhaps I failed to korean. We both were speechless and just laugh historically lol since we managed to find that cafe, it was all good. I took the stairs inside and the aromatic coffee and Jun's photos on the wall greeted us. All the fatigues gone in a blink. We took a seat and catch our breath.
The cafe was fully filled with human and I couldn't distinguish which one is fan and which one is general people. Thank goodness I have Nia with me, if not I'll be lonely all over again. I texted Junuary to inform her that I've arrived and proceed to the counter to figure out what I should do – cos it was my first experience at a cupsleeve event remember?
A tower of cupsleeves on top of the counter, photobook and cards were on display. I asked the handsome cashier about the event and he said I can order anything and they'll give me Jun's cupsleeve items. So I ordered two latte for me and Nia. He gave me 2 cupsleeves, 2 Ukiss albums, and 2 sets of photocard. Wow! So this is how a cupsleeve event in Korea is like? It was overwhelming I asked the cashier if I get it all for free? He said yes while smiling (gosh that lil smile).
I went back to my seat and excitedly told Nia about what I just got (I sound like a child here but trust me you would too). We talked for awhile, when suddenly Junuary tapped my shoulder and said hi to me. I wonder how did she know it was me? I guess maybe I'm foreign enough to get her attention. haha Anyways she said I can take  a look at the photobook she prepared. I didn't notice it was in the counter. If not because she told me it's for viewing experience only, I might brought it back home too haha. I took my time flipping the pages and taking photos.
The cafe atmosphere was warm and it was prettily decorated but pack with human so I didn't go around cos I'm afraid I might scared people away. After about 45 minutes, we started to leave cos we didn't want to miss our last train. I gestured goodbye to Junuary from afar and made a pit stop outside of the cafe to take photos with Jun's wall of frames and at the photo zone.
I'm glad I didn't give up. At least my 1st day in Korea was well-spent. It was short but memorable cos first time experience always lasted long. I do have regrets though. I wish I could undo my nonsense conversation with Stardust; I wish I'd just go around the cafe cos there was another hidden spot inside the cafe where they decorated with pretty lights and more Jun's cute items (i saw on other fans photo).
Morale of the story, DO NOT GO TO FAN EVENT ALONE. It was awkward af. Also, if you couldn't find what you are searching for, look up. I learnt my lesson that day. lol
Happy birthday Junyoungaaaaaaa, I hope I can write another story with new experience on your birthday again.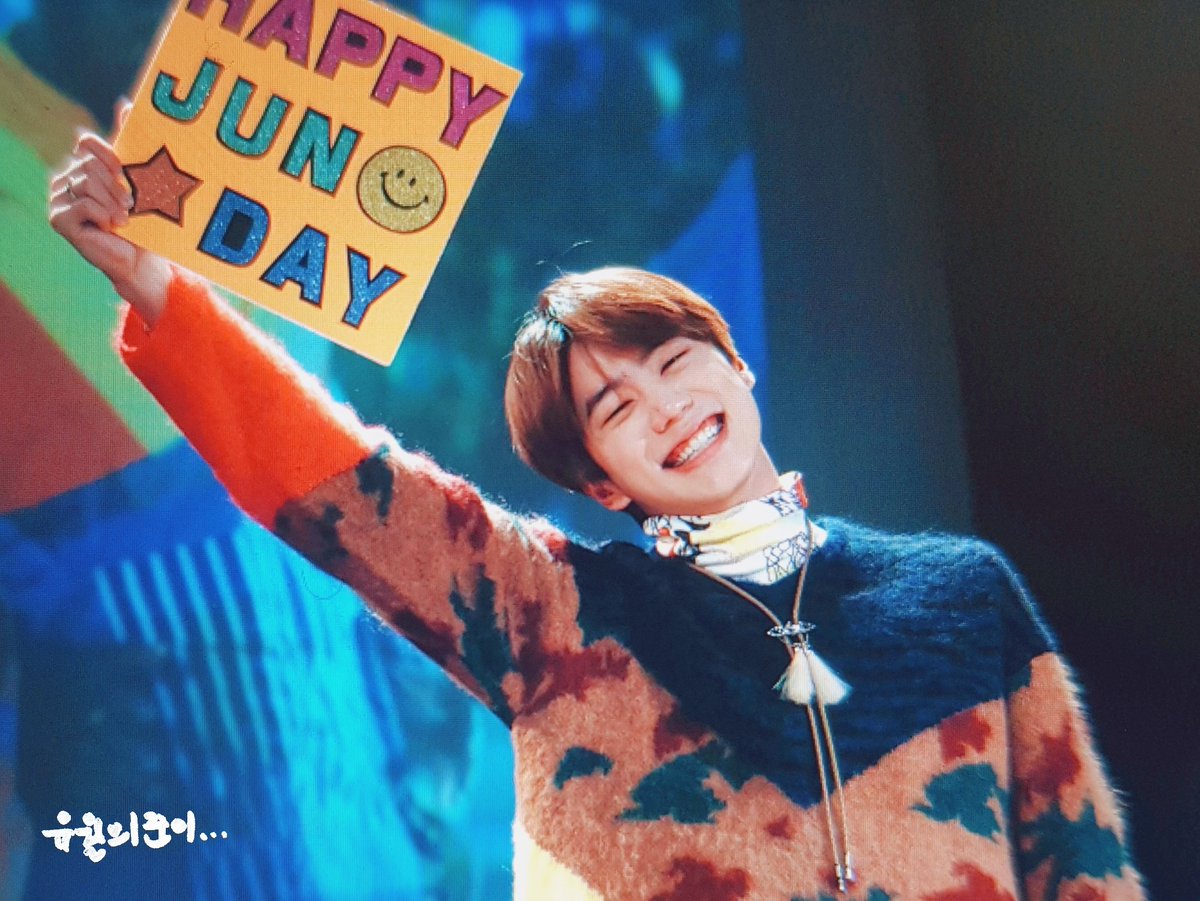 and thank you mr. and ms. lee for giving us such a talented, kind, lovely, sweet man like junyoung, who is also a good brother to his sister and a family man. I'm glad he get to spent his birthday with his family and fans. you are loved, jun. just so you know 🙂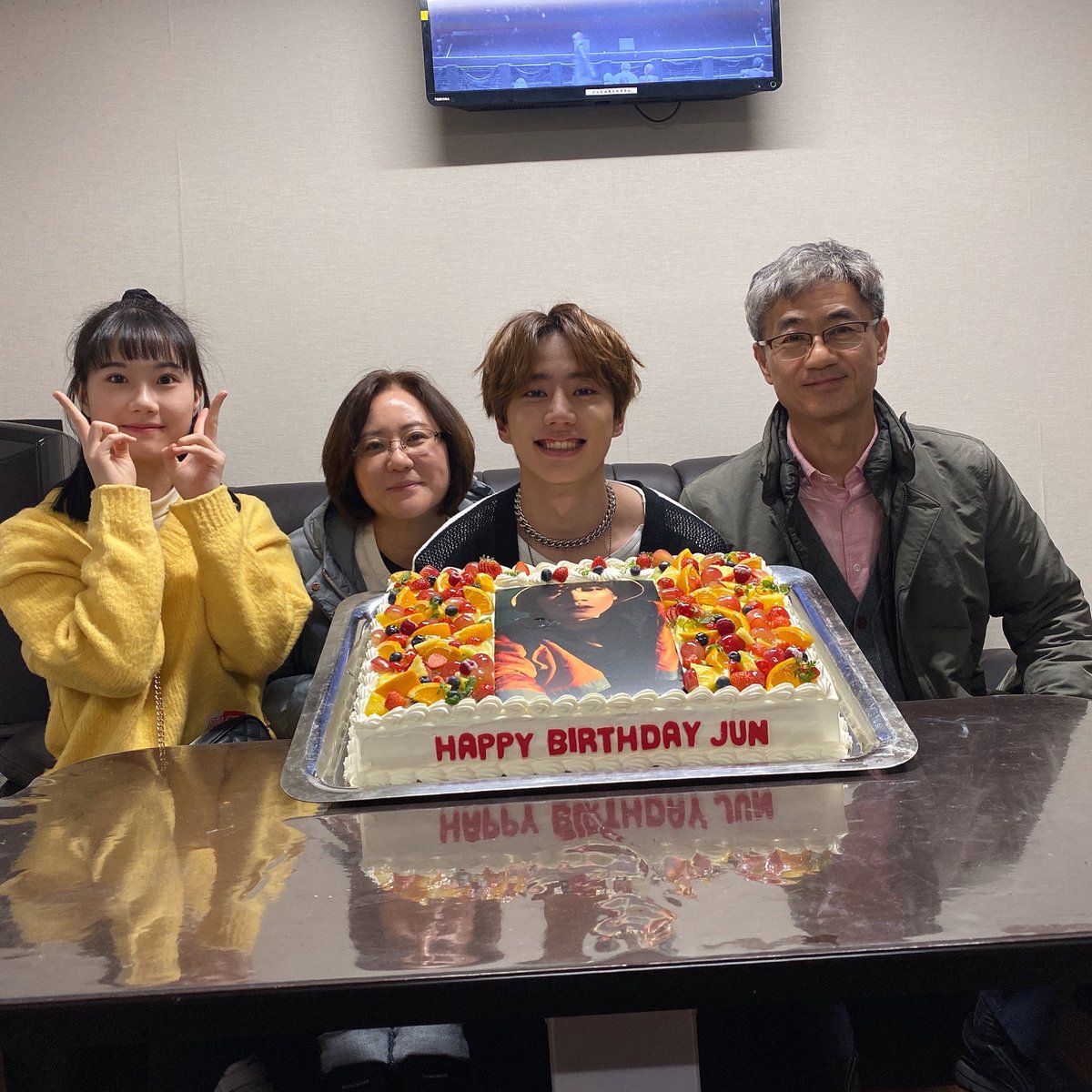 xoxo,
the sleepless lady ❤